Our Services
You can see the types of Buylike services below.
How It Works?
Guaranteed Instant Delivery
The likes you are going to get will be delivered to your Instagram posts in a short time, right after we receive your transaction.
High Security
You'll never have to worry about your account being put at risk, we protect your reputation.
Smart and Purposeful
Focus on your target audience based on their interests, location and hashtags.
Buylike has an expert team active in social media marketing to increase the Instagram likes of your page in a targeted and automatic manner.
Buy real, active, targeted, and interested in the topic you want in your city and country by offering completely low prices is one of the features of Buylike.
Buylike is the best team specializing in Instagram and social networking services that uses the most appropriate method for your page in a professional, targeted manner.
Buying real likes is one of the most effective ways to increase your likes page, making your Instagram page popular at the lowest price. Our website is the best choice for you by offering completely competitive prices.
About Buylike
Buy cheap and instant Instagram Likes
Buying Instagram likes is one of the best-selling and popular Buylike services. Buying guaranteed and real Instagram likes will help your Instagram page grow. If you have bought real followers and fake followers to increase your followers, you should also buy guaranteed Instagram likes along with your followers.
The number of your followers should be proportional to the number of your likes. With this proportion, the followers and Instagram algorithms trust you. Buylike offers you 24-hour support and a guarantee of buying Instagram likes. So do not miss the opportunity and buy likes today.
Have you participated in the Instagram contest?
With Buylike, you can increase your likes in Instagram contests and win all Instagram contests. All likes are completely real.
Do you have a personal page on Instagram?
Do you want to have more likes, but you do not have that many followers? By increasing the likes, you can increase the number of your followers, and naturally, more users will visit your posts.
Do you use Instagram to introduce your products?
Did you know that increasing Instagram likes is the best marketing technique? Users will buy your products with more confidence when they see the likes of your posts. The more likes you have, the more customers you will attract. Also, a significant amount of your Instagram post likes will empower your brand in cyberspace and your posts will be shared on the web.
Many ask the question, what is the difference between real likes and fake likes, and which one is more economical and useful?
Note that real likes, unlike Instagram fake likes, are done by real accounts, and there is no worry about your likes being deleted, your account being spammed, or the post being deleted. Real Instagram likes are completely reliable and unrecognizable and do not contradict your other likes.
But fake likes are in stark contrast to your other likes. And there are no guarantees about the consequences of buying such a like. Therefore, be careful in your purchases and buy your suitable plan from a reliable site.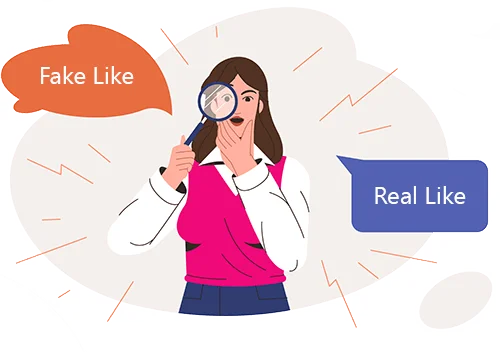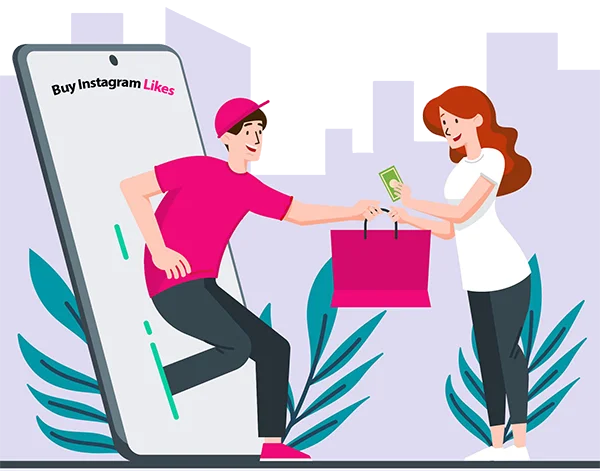 One of the biggest demands of our customers is to receive their orders immediately. For this reason, our team of more than 10 people supports our dear customers so that the purchased likes are sent as soon as possible after the purchase.
This is exactly what we at Buylike focus on. The purchase process on our site will take less than a few minutes and the process of adding likes to your page will begin immediately after payment. Buylike site tries to provide you with likes as soon as possible.
Buy Instant Likes Now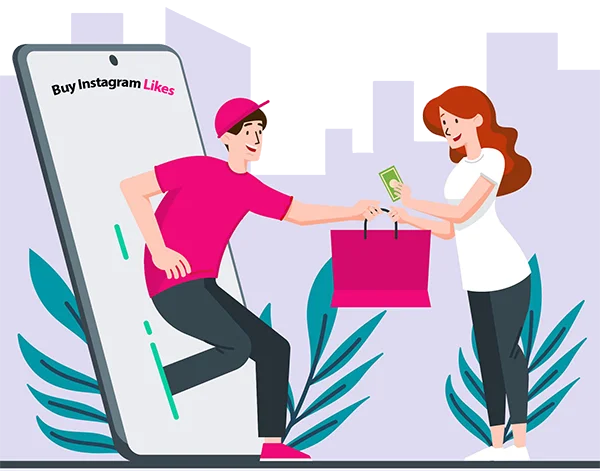 Frequently Asked Questions
Questions that may arise when purchasing a Like from Buylike.
On every social media platform, people like following accounts that are popular. Just as how people like eating at restaurants with lots of customers, they want to be part of something tested - this idea is known as 'social proof'. Buying likes on Instagram is a great way to boost the 'social proof' of your posts, as the more likes you send, the more likely you are to get a return engagement. By using Buylike to buy likes for other posts, you can increase the visibility of your account and grow your followers organically.
Our priority is real organic growth, with real followers and valuable engagement. Long-term results are more important to us than quick wins. You can monitor the progress of your campaign to see how it's going. We care about providing high-quality social media growth.
Absolutely! To help you gain Instagram likes, all we need is your Instagram user ID and email address. Once we get started, all you need to do is sit back, relax, and watch the Insta likes start rolling in.
Usually, all our Instagram follower packages start almost instantly. So yeah, if you order a large Instagram followers order, our system will send the first 1k followers within 5-15 minutes.
Yes, it is! Our process of providing likes for your posts is no different from your gaining likes organically from your Instagram followers. Nothing we do violates any part of Instagram's Terms of Use. Our likes are from real accounts and are always genuine interactions between the user and your brand. View Instagram's Terms of Use from here - https://help.instagram.com/581066165581870
Yes Incidentally, if you buy likes but do not buy views or vice versa, it may damage your page and users will also notice your purchase. You can buy views, and also likes from Buylike with instant delivery.
Our 10K Instagram likes package will take more than 5 minutes to deliver. It's not a good idea to send 10k likes to a new Instagram account that quick. Instagram may ban your account if you do like that.
You can see that Instagram does not show the number of views for photos and slideshows, and you can only see the number of people who liked it, so you can buy Instagram likes to increase engagement.
not at all. The like operation is performed without the need to access the password. It is enough to send the username correctly while registering the order.