Buy Instagram Story Views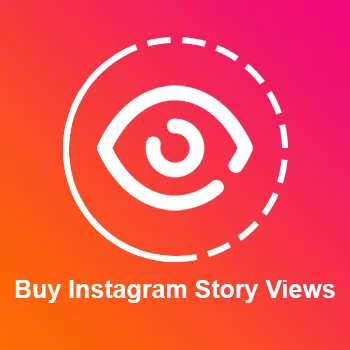 Buy Instagram Story Views
Buy Instagram Story Views with
Instant Delivery
Features
Buylike Instagram Story Views Features
Story Views Quality
Have an HQ accounts
Story Views Price
Starting at $0.15
Start Time
Super Instant
Support
24/7 Live
Guarantee
Delivery & Refund
How to buy
Secure Payments
Description
Instagram Story views
Instagram has several features in its program, each of which can help you increase your productivity and audience, or even improve the quality of your content. Features that are optimized in new updates or new features are added to them.
The Instagram story is a short story we have for our audience. This narrative can be a photo, a text, or a short film. In the story, you can even connect live with your audience on Instagram. Instagram is currently 15 seconds long for this feature, but you can put multiple 15-second stories on your page in a row that are active for up to 24 hours and others can see it.
The story has a purpose. Establish a continuous and effective relationship with the audience! The effect is that posting can not have this much. Live communication, which is part of the story, has a strong positive effect on the audience and encourages them to react to your page.
Buy Story Views, a very cheap solution
Today, Instagram has become an excellent and ideal platform for earning millions of people, and many people are earning money by attracting an audience and visitors to their page through advertising. Buying cheap story views is doping and a trick for those loved ones who want to increase their view story in a very short time.
---
FAQs
Frequently Asked Questions
Questions that may arise when buying Story Views from Buylike.
Yes, it's true. However, if you want to show your visitors and followers that you are famous and popular, you will soon become an influencer. This will play an important role in creating new interactions.
No, we will never ask for your password under any circumstances. You should never share your password with anyone, not even a trusted person. Giving a password is one of the easiest ways to hack your page.
Analyzes the people you interact with the most and determine the list based on that.
Unfortunately, there is no way to see such a thing. You can only see who viewed your story.
Conditions
please don't buy story views for the same page until the previous order is in progress.
The page must be public until the order is completed.
The story should not be deleted.
Reviews
Thanks for review
Your comment has been submitted and will be displayed after approval.

Login to your account to chat with users.