Mark Zuckerberg: NFTs will be added to Instagram soon

Buylike Manager
It Takes 1 Minute to read this article
---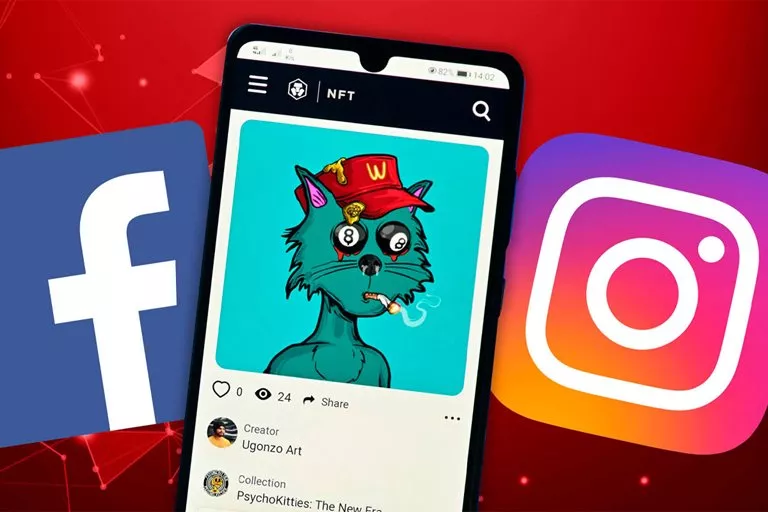 "We're working on bringing NFTs to Instagram in the near term," the Meta CEO stated, adding that he hopes NFT minting will be available in the coming months.
Meta CEO Mark Zuckerberg announced at a South by Southwest conference in Texas that NFTs would be added to Instagram shortly but declined to give further details.
According to the Cointelegraph, Casey Newton, author of the Platformer newsletter, announced in a Twitter post that Mark Zuckerberg had decided to add irreplaceable tokens to the Instagram platform:
At #SXSW, Mark Zuckerberg just said that "hopefully" in the coming months you'll be able to mint NFTs within Instagram
— Casey Newton (@CaseyNewton) March 15, 2022
Last October, Meta changed its name from Facebook to focus on its Metaverse-related projects. For the first time since the last quarter of 2021, the company's reports show that VR and augmented reality R&D have lost more than $ 10 billion, but Meta still has a long way to go before it can make a profit.
This isn't Meta's first attempt at a crypto-related project. In 2019, the company signaled plans to create "Libra," later rebranded to "Diem," a United States dollar-pegged stable coin that flunked due to a lack of regulatory approval and community pushback. Although the project was acquired by Silvergate Capital, some former Meta employees plan to re-create stable coin as another open-source network.
In January 2022, Twitter announced that the platform would support NFTs in the form of NFTs for the implementation of digital currencies and the use of NFTs.
These companies are not the only ones trying to provide cryptocurrencies; Many traditional financial companies, such as American Express, have also expressed interest in participating in this space and intend to expand their activities in this field.
Thanks for review
Your comment has been submitted and will be displayed after approval.

Login to your account to chat with users.